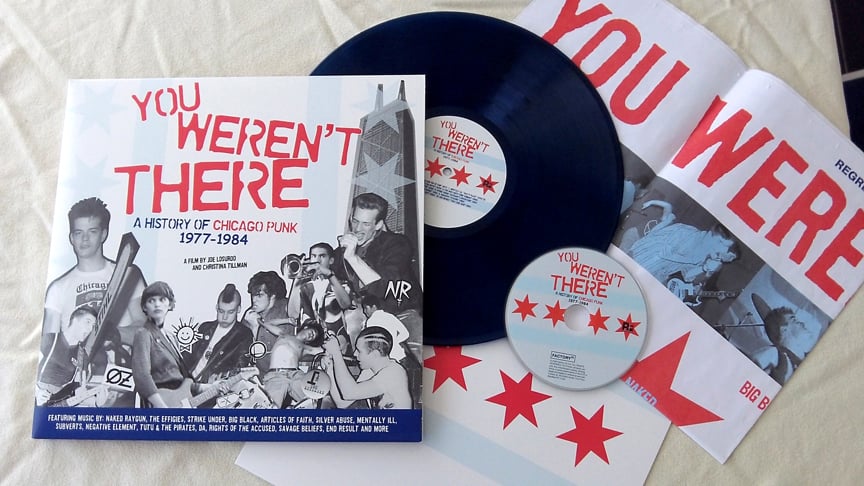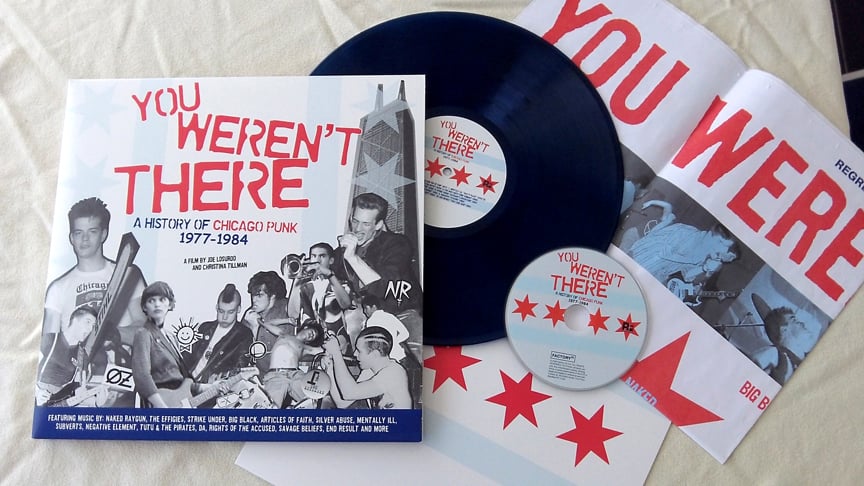 You Weren't There- A History Of Chicago Punk 1977-84 LP/DVD Set
$40.00 / On Sale
Last Copies! Out of Print! This Deluxe Set features the soundtrack to the film as well as a DVD of the film itself, and a poster. Limited Edition of the Soundtrack on Blue Vinyl. Shipping 6.00 Media Mail US Only
Soundtrack listing is...
Side One:
Tutu & the Pirates "Wham Bam Son Of Sam"
Mentally Ill "Gacy's Place"
Buzzards "Who Are The Boys?"
The Way-Outs "Surf Combat"
Painterband "Reactor"
Strike Under "Elephant's Graveyard"
Da "Dark Rooms"
Subverts "Eyesore"
Toothpaste "Spy Guy"
End Result "They Love War"
Side Two:
Naked Raygun "Tojo" (demo)
Trial By Fire "Rocks Of Sweden"
Articles Of Faith "I Got Mine"
Negative Element "Anti-Pac Man"
Verboten "Slump Shot"
Rights Of The Accused "Fuckup"
Savage Beliefs "Big Big Sky"
Nadsat Rebel "Bounty"
Seismic Waves "Lipsynch To The Go-Go's"